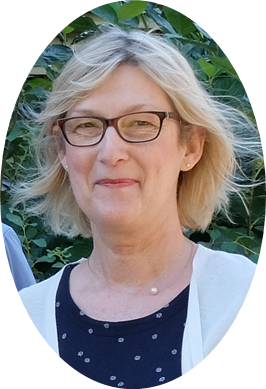 On 09-Feb-2021, Sabine Herr, an outstanding person, colleague and friend passed away suddenly and unexpectedly.
I had the privilege to hire her in 2006 as my assistant in the marketing & sales department and worked with her ever since. Before coming to RAPID she had worked in several other companies, had lived and worked in Rome and London and held both a degree as graduated childcare worker as well as graduated publishing specialist in Marketing. I admit that I was surprised and humbled that she took the position here. She did not have an MR background, but her Marketing knowledge was outstanding.
In the first years we worked very closely together, shared an office, exchanged ideas, planned and executed trade shows. It was great to work with her since her knowledge was so wide spread out and her background was so different from mine so I learned a lot from her and I hope that I was able to give her something back as well.
In addition she was a very vivid personality and over the years we became more than just very good colleagues, we became friends and our exchange included also family matters and political discussions, only in discussions about football she was a total miss. In our organization she was a very well respected and important person and a lot of colleagues came to get her advice. Over the years she gave a couple of in-house seminars on communication, providing knowledge that usually was reserved for the managers of a big German car company, where she gave a couple of seminars per year.
Our thoughts and prayers are also with her husband, her two daughters and her mother who are now left behind.
Sabine died at the age of 60. We lost a great human being. She will be missed, but never forgotten.
On behalf of all colleagues at RAPID Biomedical
Florian Odoj