Dear Customers, Partners, Friends,
RAPID Biomedical is proud to have celebrated its 20th business anniversary in 2018.
Founded in 1998, the family owned company is situated in Rimpar, Lower Franconia. Then chair of the Biophysics Department of the University of Würzburg, Germany, Axel Haase gathered some of his up-and-coming postgraduate MR coil specialists to set up a Spin-Off that would soon become one of the most respected coil providers to the MR research world.
The small but excellent manufactory for hand-made single items has ever since been committed to serve and support MR scientists in their individual projects and applications while valuing fair and honest relationships to customers, partners and employees as a precious asset.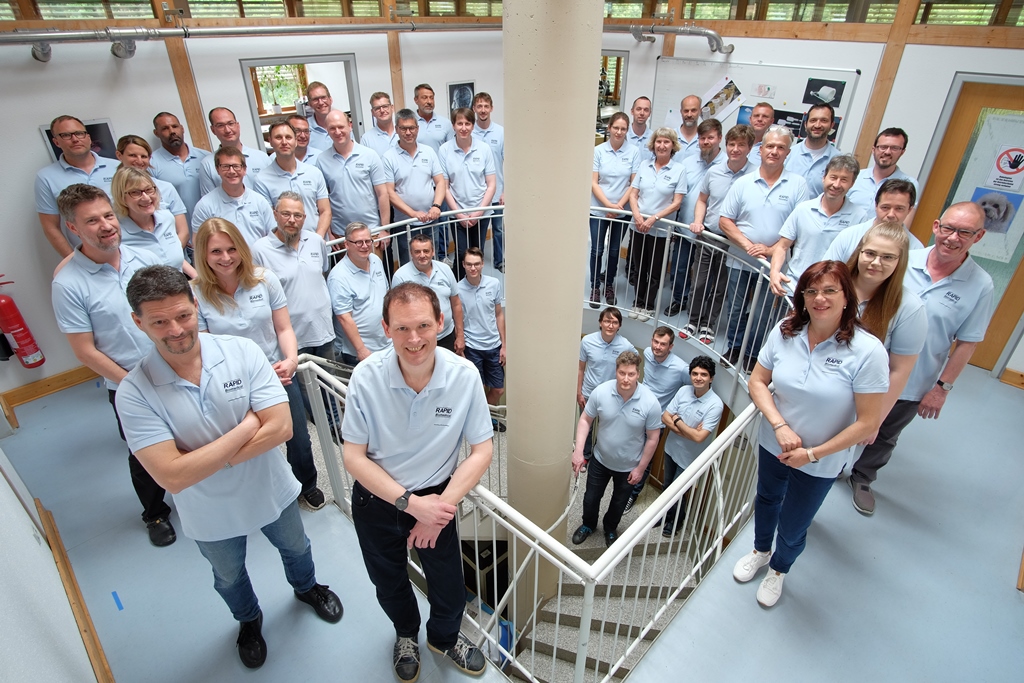 This approach, as a company philosophy, is a solid building block of our ongoing success in a complex market – and is being continued by Felix Faskerty who is today the sole private owner of RAPID Biomedical as well as of the FASTRON Group.
RAPID Biomedical so far has delivered more than 1200 different coil designs into more than 30 countries all over the world. We have thorough experience in designing and manufacturing coils from low field to UHF human and animal scanners up to 21 T NMR systems. The range of non-proton solutions delivered by RAPID Biomedical includes 11 different nuclei (and counting).
To ensure the highest technical standards our R&D department maintains close cooperations with various institutes throughout the world resulting in regular (co-)authorships of scientific publications. Please find samples on the product pages.
RAPID Biomedical is partner and supplier to various established Original Equipment Manufacturers (OEMs) for their exclusive distribution of high quality MR equipment.
Up to date, all coils are manufactured in Rimpar, Germany. However, since 2006 our sister company RAPID MR International serves our customers in the US, Canada and South America out of Columbus, Ohio.
RAPID Biomedical starts into the next decade with a big THANK YOU to our customers for their loyalty, to our suppliers for their reliability, to all our business partners for their faith and last but not least to the RAPID Biomedical and RAPID MR International teams of high skilled and high motivated people that make the philosophy live!
We make every effort to continue being your realiable partner and dependable part of your success! Please, accompany us on our way into the future.
Dr. Florian Odoj
Managing Director
© RAPID Biomedical 2019